Found Objects Found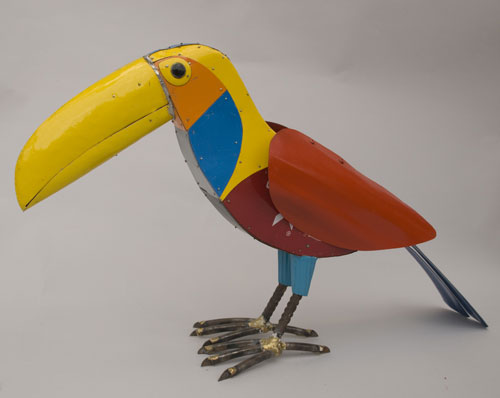 San Angel Artists get exposed! Chris Ake, Rhonda Kuhlman, Jeri Moe, Nicholas Herrera, Bill Miller, Rick Phelps and Peter Grieve are included in a new book about recycled art called "Found Object Art 2".

We are so proud that our artists have been honored in this book that celebrates finding the beauty and usefulness in things discarded. From old fruit cake cans to linoleum flooring, our artists create a completely different incarnations for the "trash" in the bin.
Come see the work for yourself and have a look at the wonderful full-color book with all the pretty faces and work of our family of creators.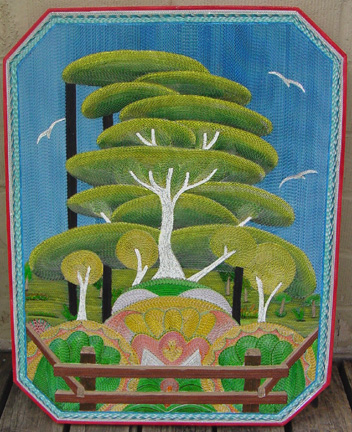 For over 20 years, Hank Lee's San Ángel Folk Art Gallery has emerged as a world-renowned institution featuring the finest folk, visionary, outsider, and self-taught art from the U.S., Mexico, Latin America, Europe, Haiti, and Africa. San Ángel curates and shows work by the most legendary artists of the current and bygone eras: retablos, textiles, masks, baskets, paintings, ceramics, woodcarvings, metalwork, jewelry, found object sculptures, and artworks made from recycled materials. Works from San Ángel have been purchased by museums and collectors worldwide.
In 21 years, Hank Lee of San Angel Folk Art has assembled one of the most comprehensive and provocative collections of folk, outsider, visionary and contemporary art, featuring artists from the Americas, Africa,, and Europe. Works from San Angel have been purchased by museums and collectors worldwide. For more information about San Angel, go to www.sanangelfolkart.com

We always look forward to seeing you in the store and to making your visit worthwhile. If you can't come by (please try!), then visit us at www.sanangelfolkart.com
Hank Lee and Leigh Anne Lester
San Angel Folk Art
110 Blue Star San Antonio, TX 78204
210-226-6688
11 - 6 pm 7 days a week