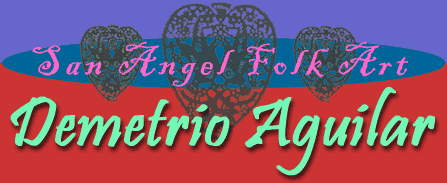 Click here for past exhibits in the art gallery of San Angel
To view Paintings by Demetrio Garcia Aguilar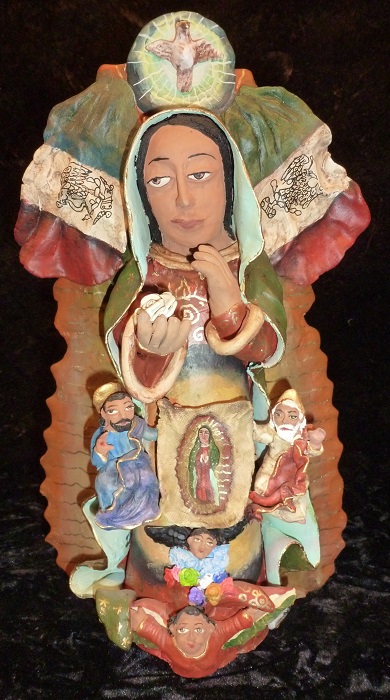 Our Lady of Guadalupe is smiling down on you with a wish of flowers in her hands.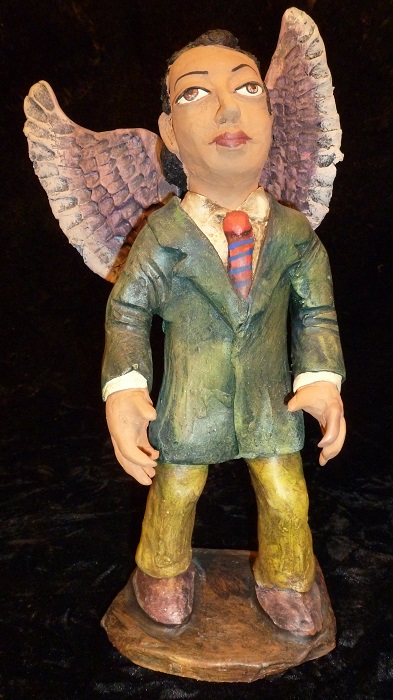 Did you ever have a business man angel?! Will I have and they can be very helpful and lucrative.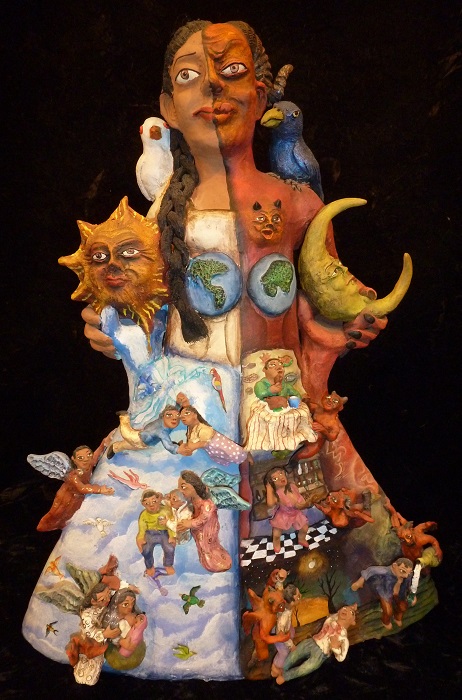 Virtue and Vice as Demetrio Aguilar sees it. We have a bit of light and dark in us all!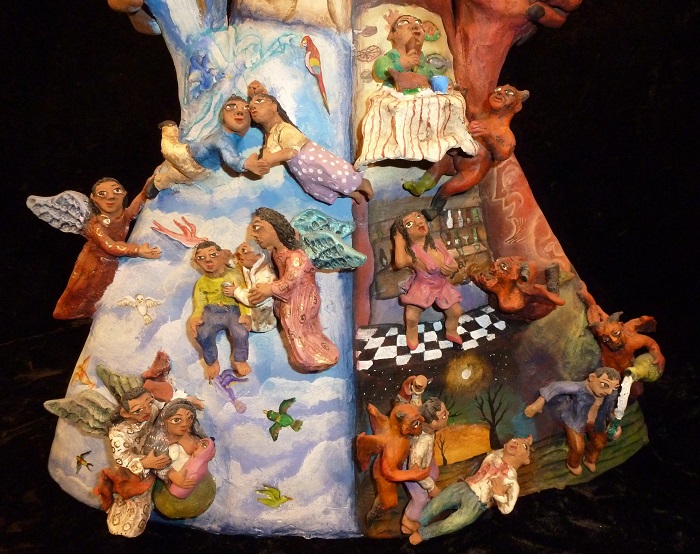 A detail of your habits! .
A fierce and powerful dancer rattles his skull maracas at your taunts!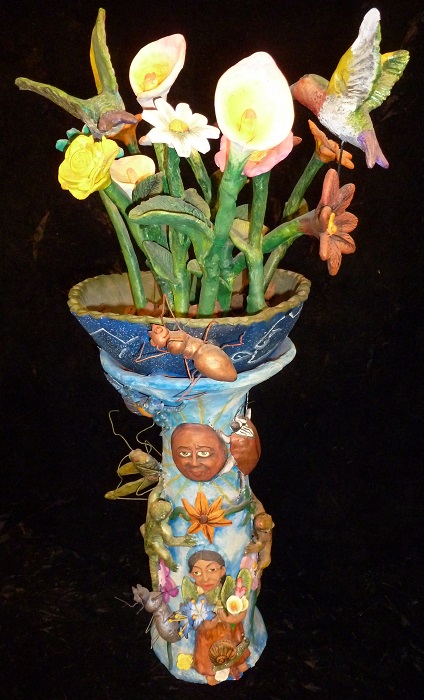 The world revolves around the cycles of life and astronomy. We are all interdependant on one another.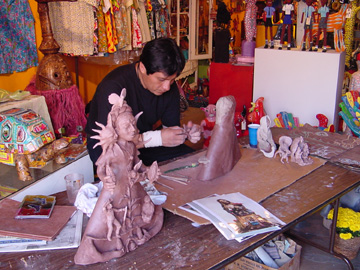 Demetrio working at San Angel. The beginnings of another masterpiece.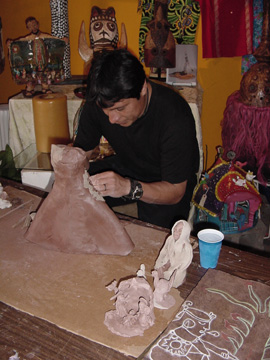 Delicately, Demetrio places a simple piece of clay to create a wonder for the eyes!
About Us | Artists | Art | Links | Map
Home | Email Us
San Angel Folk Art Gallery
Voted "Best of San Antonio's Art Galleries" &
"Best Folk Art Collection in the U.S."
110 Blue Star
San Antonio, TX 78204

Located in Southtown
less than a mile from San Antonio's downtown attractions,
the Riverwalk and the Alamo

San Angel Folk Art

Create Your Badge

(210) 226-6688
info@sanangelfolkart.com

© 2007. All rights reserved.