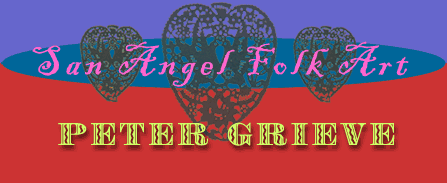 Click here for past exhibits in the art gallery of San Angel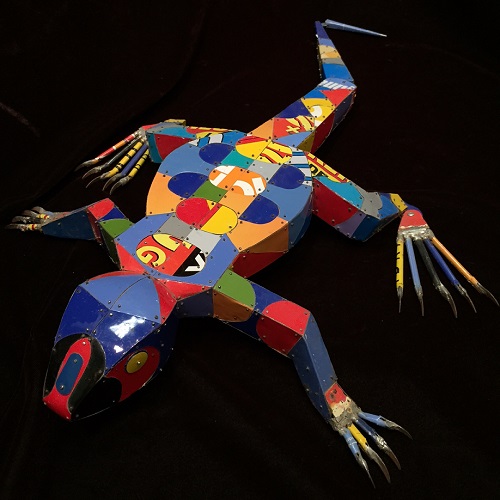 Slinky lizard slithers into your heart, how can you not love this lizard by Peter Grieve?!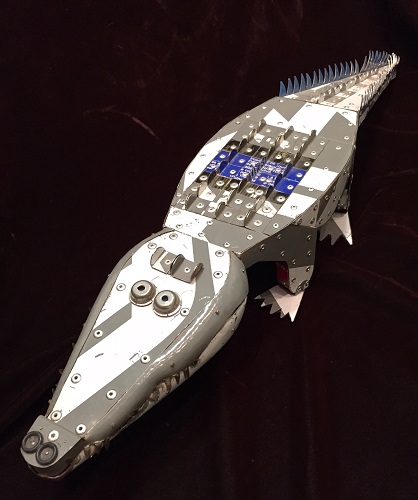 You can almost see this charmer wink at you! Won't you come cuddle up to this cute gator by Peter Grieve.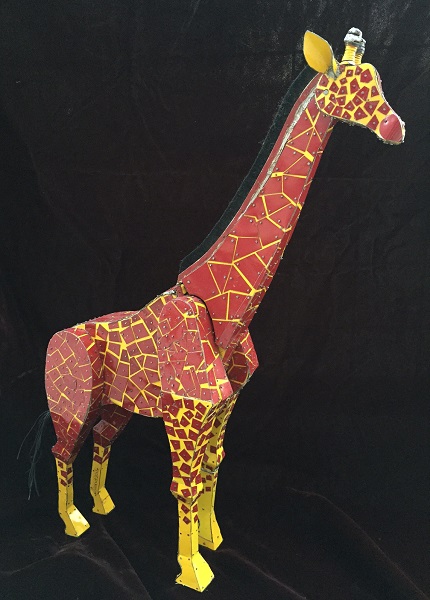 An elegant neck reaches for a nibble, a giraffes moment captured by Peter Grieve.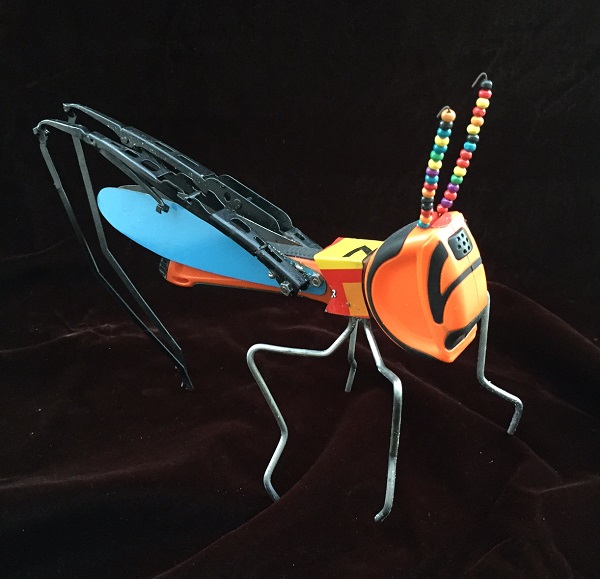 How far can this grasshopper jump? Just pull out it's tape measure head and see! By Peter Grieve.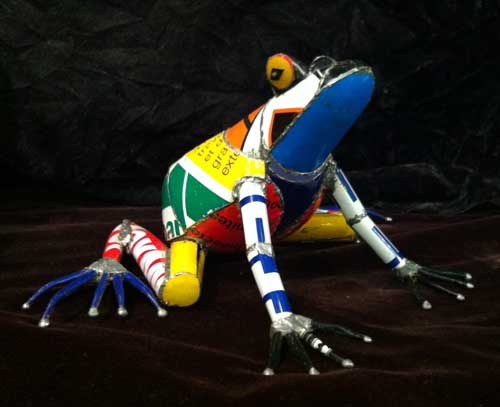 A colorful tree frog will stare his way into your heart by metal master, Peter Grieve.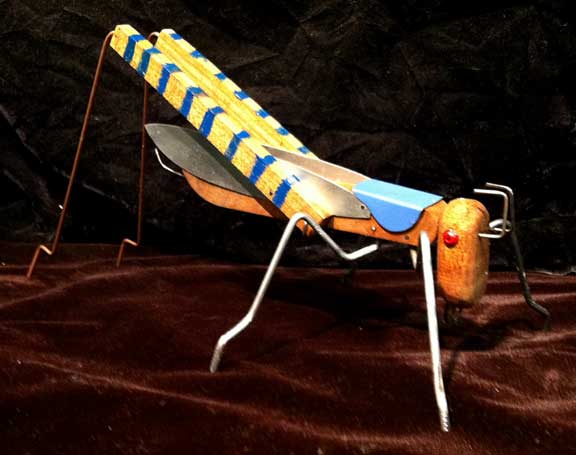 A grasshopper that won't eat your plants, just give you joy in looking at it- by metal master, Peter Grieve.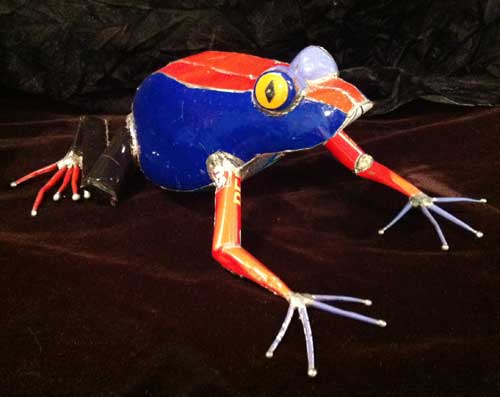 Don't move and watch the tiny toes of the frog wriggle and facinate by Peter Grieve.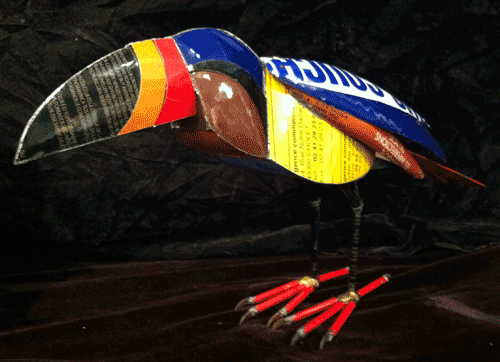 This toucan isn't your Fruit Loops toucan, he is a wonder of recycling!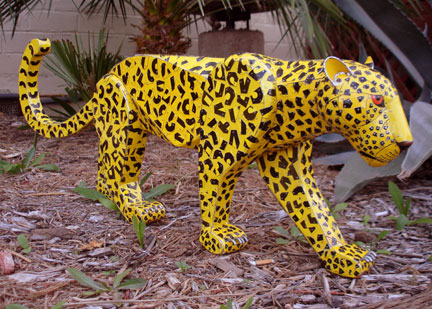 A big cat slinks it's way into your heart, exquisitely done by artist, Peter Grieve in recycled steal and carved wood.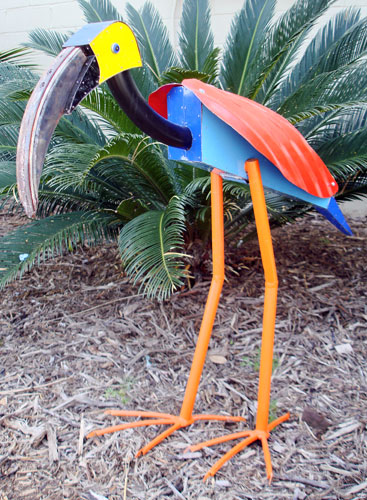 A long legged Wader bird is going to snatch up his dinner in a flash of an eye. Brilliant recycled work by Peter Grieve.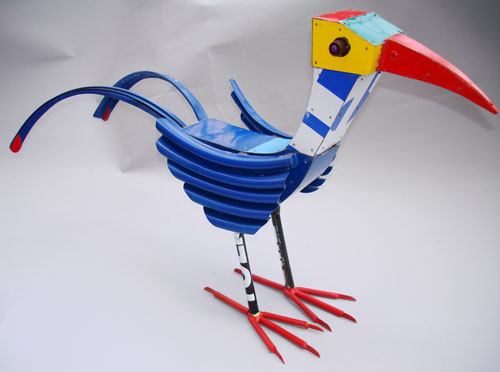 A purple eyed Fancy Bird is essential for any bird collector, an exotic and rare sighting will be constant.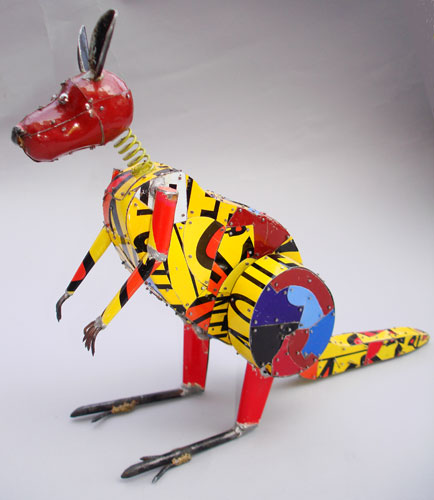 See the bounds and leaps a kangaroo can make with a bobble head and a neck of spring.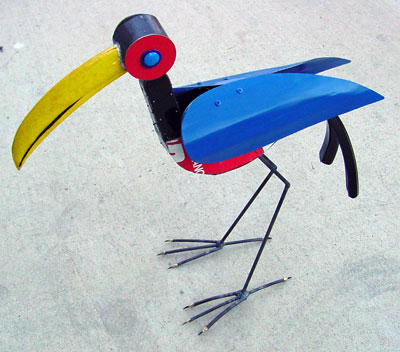 Tin artist Peter Grieve captures a lovely Egret in a thoughtful pose.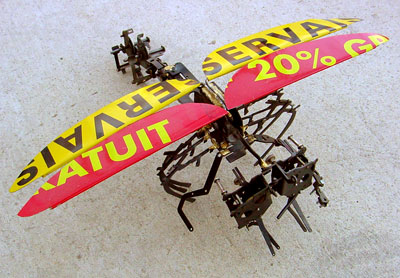 Peter Grieve makes a whimsical dragonfly out of tin and recycled typewriter parts.
See Peter Grieve's Bio
About Us | Artists | Art | Links | Map
Home | Email Us
San Angel Folk Art Gallery
Voted "Best of San Antonio's Art Galleries" &
"Best Folk Art Collection in the U.S."
110 Blue Star
San Antonio, TX 78204

Located in Southtown
less than a mile from San Antonio's downtown attractions,
the Riverwalk and the Alamo

San Angel Folk Art

Create Your Badge

(210) 226-6688
info@sanangelfolkart.com

© 2007. All rights reserved.