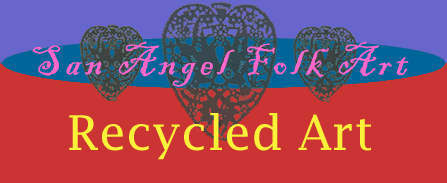 Click here for past exhibits in the art gallery of San Angel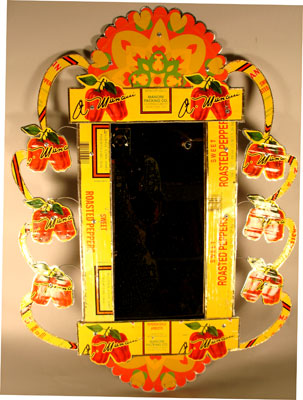 Artist, Jeri Moe crafts a mirror for a hot pepper of a person to gaze at themselves in for hours and hours.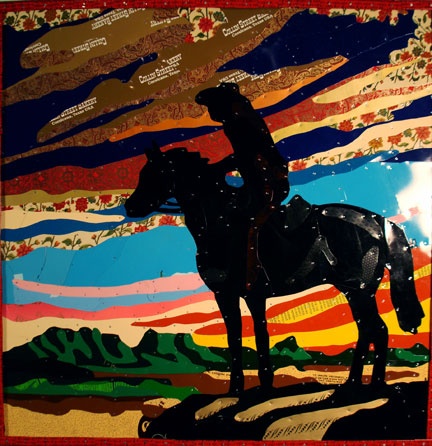 The day ends for a man and his horse with a beautiful sunset and an adjustment on the saddle that has made him sore tin painting by Chris Ake.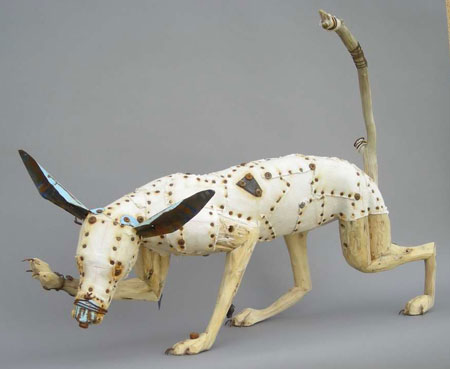 The little dog paws at the cat in a playful manner by New Mexico Artist, Geoffrey Gorman.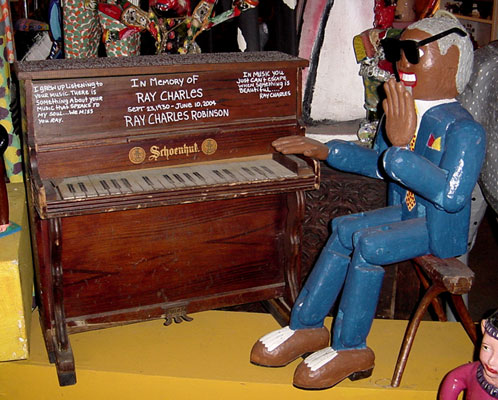 Shane Campbell, Tennessee carver honors the late GREAT Mr. Ray Charles. An absolute necessity for any Ray Charles fan.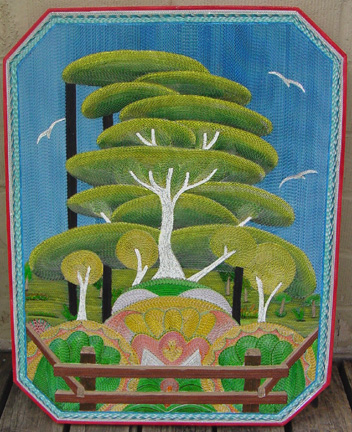 A proud, grand tree holds court in nature by cardboard artist, Jessie Montes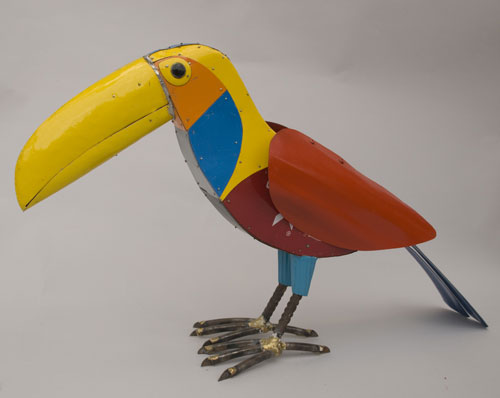 Peter Grieve makes the powerful beak of the grand Toucan look sleek and inviting, that is the sign of a great tin artist!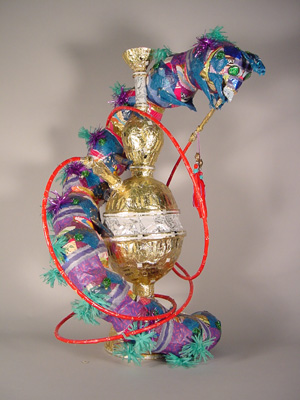 Rick Phelps recreates Alice in Wonderland's Caterpillar and his groovy hookah.

Bill Miller creates a stormy sea of ships being tossed around with vintage Linoleum.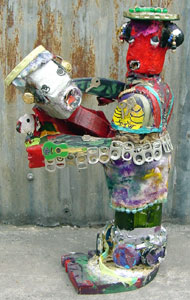 Outsider artist, Derek Webster shows a loving couple in an embrace or is it the dance of passion, THE TANGO!
About Us | Artists | Art | Links | Map
Home | Email Us
San Angel Folk Art Gallery
Voted "Best of San Antonio's Art Galleries" &
"Best Folk Art Collection in the U.S."
110 Blue Star
San Antonio, TX 78204

Located in Southtown
less than a mile from San Antonio's downtown attractions,
the Riverwalk and the Alamo

San Angel Folk Art

Create Your Badge

(210) 226-6688
info@sanangelfolkart.com

© 2007. All rights reserved.