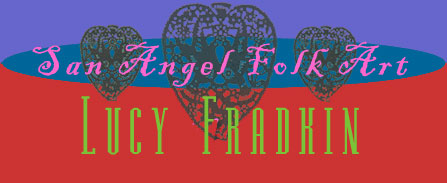 Click here for past exhibits in the art gallery of San Angel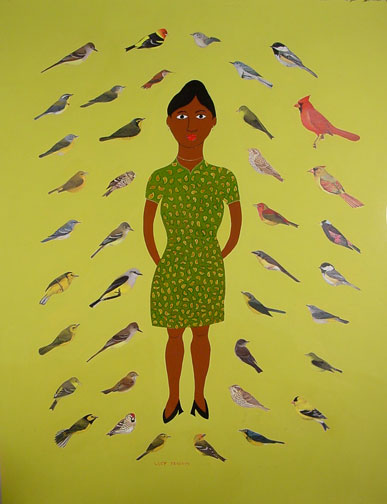 Lucy Fradkin - "Plum Island"
25 x 20 inches


Artist Statement:
Replete with references to the ancient frescoes and mosaics of the Etruscans, Romans and Byzantines, my large-scale paintings on paper capture a timeless moment through a contemporary eye. Inspired by the sacred and folk arts and the vanishing art of hand-painted signage, I create portraits of diverse individuals, gathering images when traveling and at home in New York City. For the past 8 years I have concentrated on a series of figurative works painted in oil, gouache or acrylic gouache on paper. At times I incorporate collaged decorative elements from a variety of sources, including old catalogs, field guides and vintage books into the work. I use color and pattern to evoke emotion and tell stories of daily life, where the viewer is drawn into an intimate world. My work is clearly inspired by the traditional, but the impact of personal history is evident in the quiet presentation of issues of gender and race.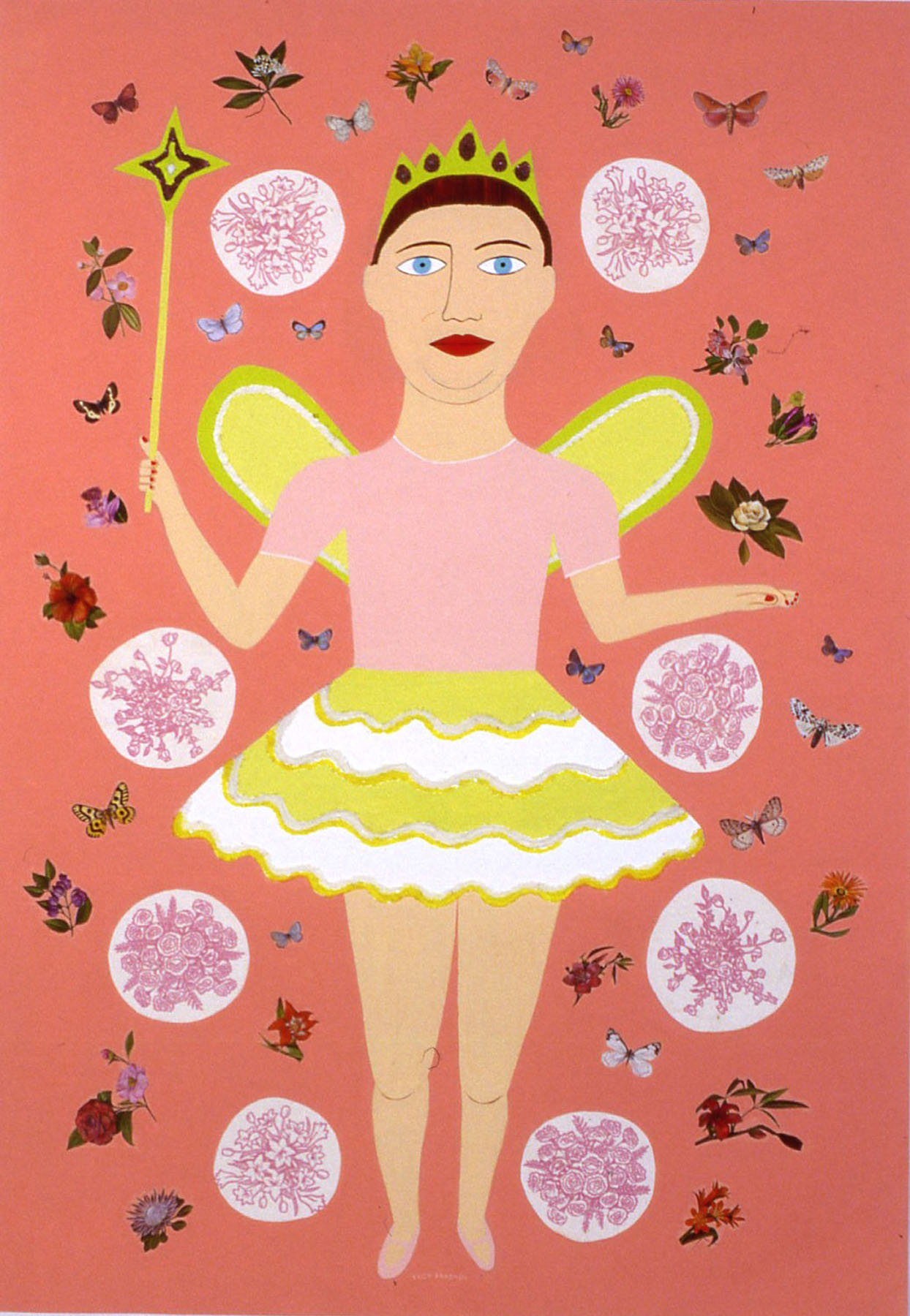 Lucy Fradkin - "The Good Fairy"
43x31 inches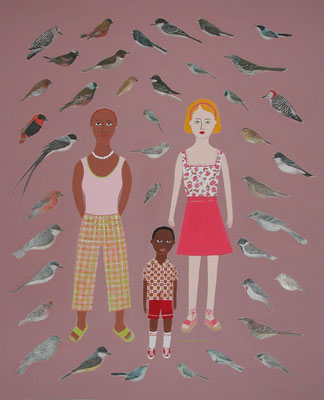 Lucy Fradkin - "39 birds, 2 Women and a boy"
21x17 inches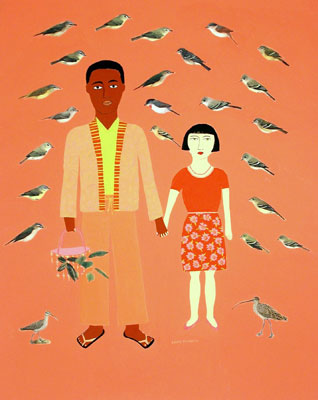 Lucy Fradkin - "Mixed Emotions"
25 x 20 inches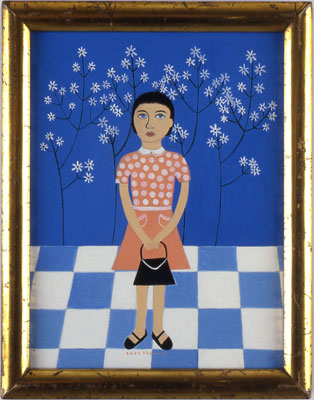 Lucy Fradkin - "Wall Flower"
9 x 7 inches
Lucy Fradkin Archives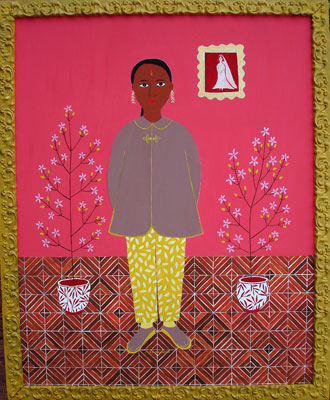 Lucy Fradkin - "The Bride wore White"
21x18 inches $2,800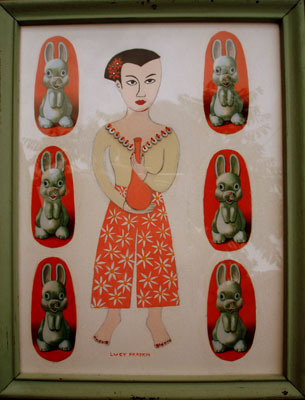 Lucy Fradkin - "Six Bunnies"
8 x 7 inches
About Us | Artists | Art | Links | Map
Home | Email Us
San Angel Folk Art Gallery
Voted "Best of San Antonio's Art Galleries" &
"Best Folk Art Collection in the U.S."
110 Blue Star
San Antonio, TX 78204

Located in Southtown
less than a mile from San Antonio's downtown attractions,
the Riverwalk and the Alamo

San Angel Folk Art

Create Your Badge

(210) 226-6688
info@sanangelfolkart.com

© 2007. All rights reserved.