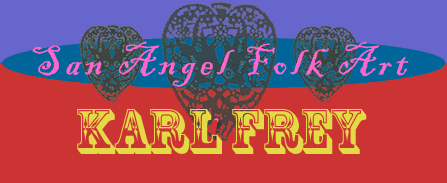 Click here for past exhibits in the art gallery of San Angel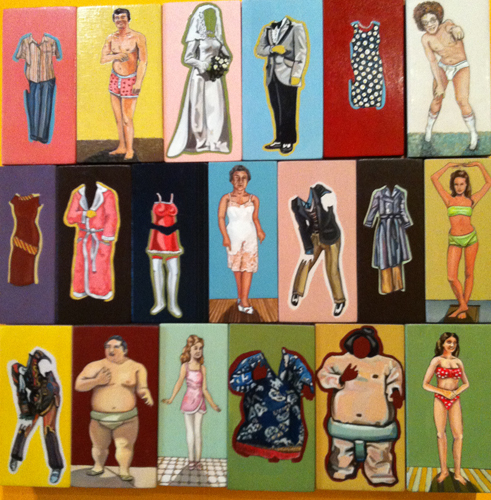 The paper dolls of your life can be a sumo wrestler, a mod rocker, or a Huge Hefner robe wearing gal.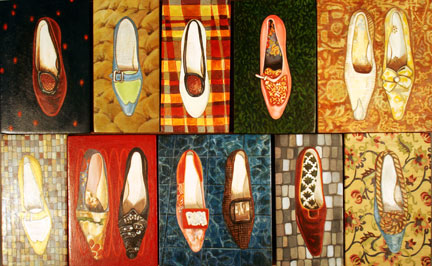 The ultimate shoe lovers piece, they fit every size and will never wear out by painter, Karl Frey.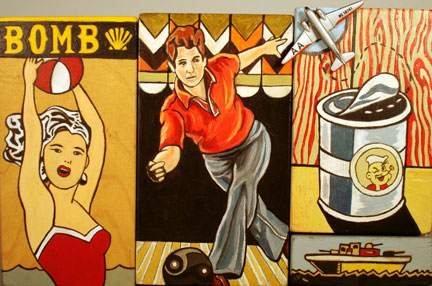 Placing seemingly dipserate images together creates a whole new conversation in Karl Frey's paintings.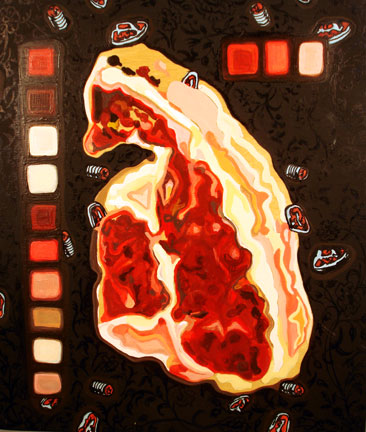 I dream of T-bones dancing in my head. A luscious cut o' meat by San Antonio, painter, Karl Frey.

One needs condiments to go on the delicious steak abobe by San Antonio, painter, Karl Frey.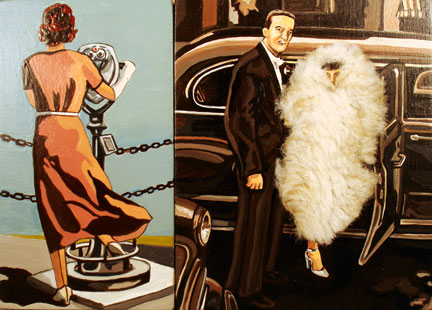 A woman watches from a far, the privileged swallowed by fur, a painting by Karl Frey.
About Us | Artists | Art | Links | Map
Home | Email Us
San Angel Folk Art Gallery
Voted "Best of San Antonio's Art Galleries" &
"Best Folk Art Collection in the U.S."
110 Blue Star
San Antonio, TX 78204

Located in Southtown
less than a mile from San Antonio's downtown attractions,
the Riverwalk and the Alamo

San Angel Folk Art

Create Your Badge

(210) 226-6688
info@sanangelfolkart.com

© 2007. All rights reserved.