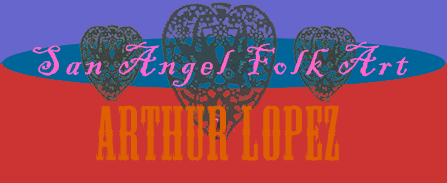 Click here for past exhibits in the art gallery of San Angel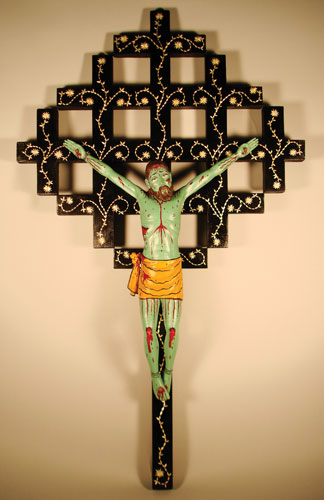 A stunning Christo by Arthur Lopez and the straw inlay by his wife Bernadette. Must be seen to be believed!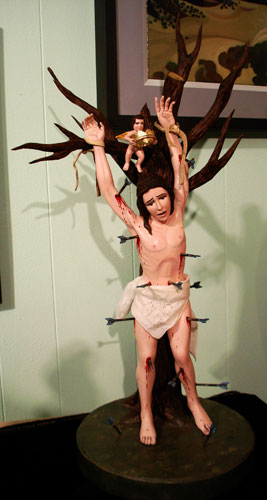 Arthur Lopez captures the vulnerable feeling and expressiong of St. Sebastian's trial of the arrows.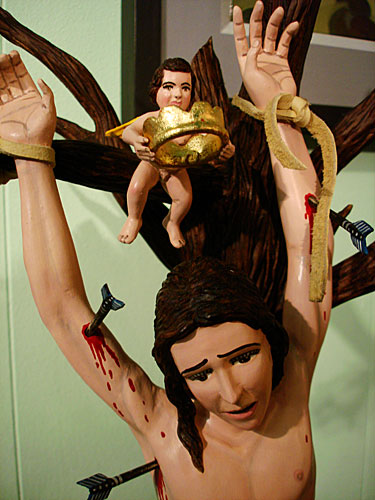 St. Sebastian gets crowned for his troubles and fortitude in his beliefs by Arthur Lopez.
About Us | Artists | Art | Links | Map
Home | Email Us
San Angel Folk Art Gallery
Voted "Best of San Antonio's Art Galleries" &
"Best Folk Art Collection in the U.S."
110 Blue Star
San Antonio, TX 78204

Located in Southtown
less than a mile from San Antonio's downtown attractions,
the Riverwalk and the Alamo

San Angel Folk Art

Create Your Badge

(210) 226-6688
info@sanangelfolkart.com

© 2007. All rights reserved.