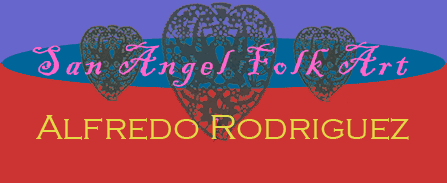 Click here for past exhibits in the art gallery of San Angel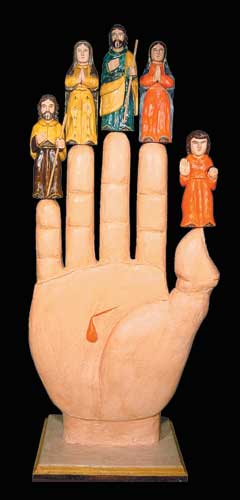 The Hand of Power, or Mano de Poderosa. The ultimate power couple, Joseph and Mary surrounded by a wonderful support group of baby Jesus, the ultimate Mother-in-law, St. Anne and her boy John the Baptist.

A proud Statue of Liberty by San Antonio carver, Alfredo Rodriguez.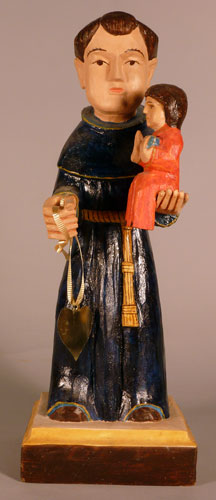 St. Anthony, San Antonio, the name sake of our fair city the San Angel Folk Art is found in! Tony holds baby Jesus in a vision that he had that sealed the closeness that he felt with the Lord..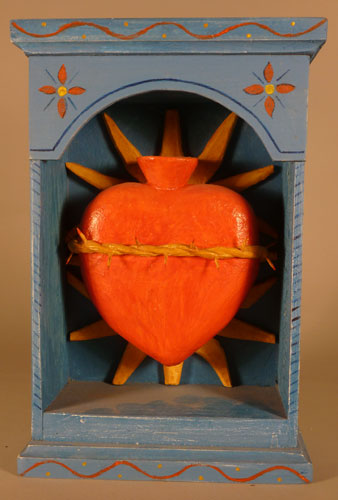 There is nothing like the Sacred Heart. Burning bright despite the thorny crown that it wears by San Antonio carver, Alfredo Rodriguez.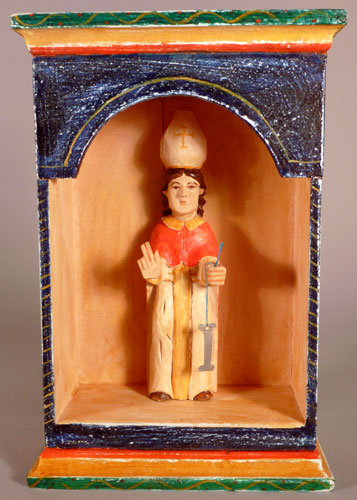 This is Saint Blas, he was a hermit that prayed with lions and wolves and bears, OH MY!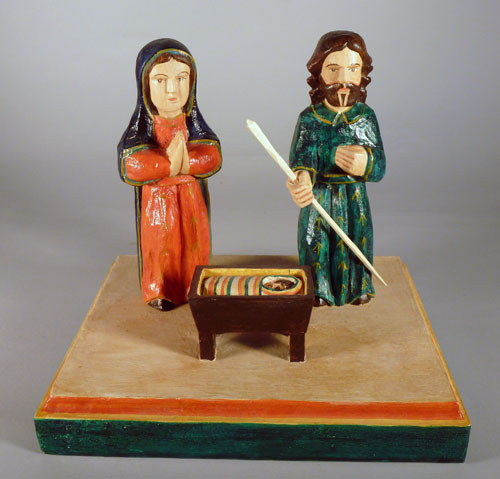 The Holy Family on Jesus' Birthday.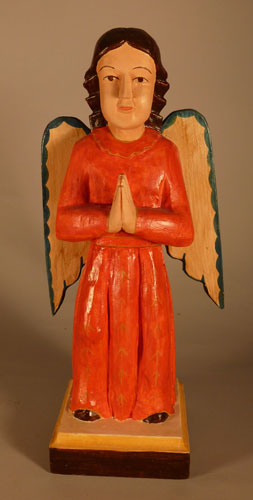 An Angel to watch over you by San Antonio carver, Alfredo Rodriguez.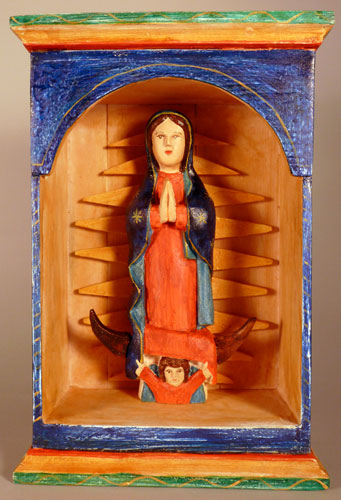 A wonderful Virgin Guadalupe for the Lupe collector who has everything.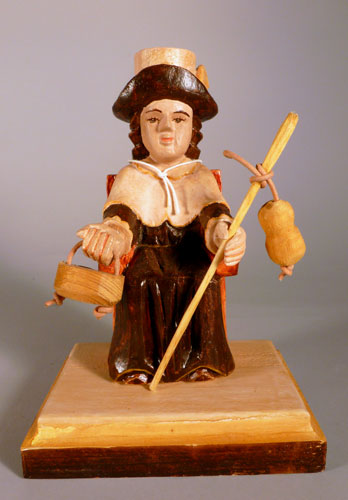 The Nino de Atoche will bring food to the childless prisoners lest the starve to death.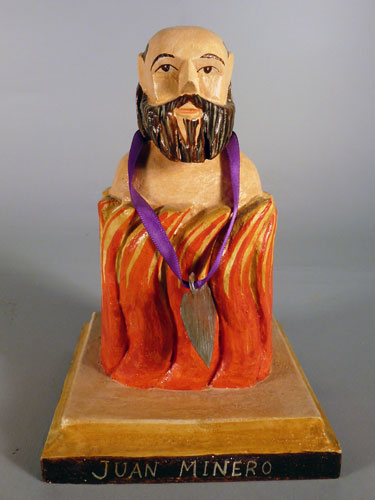 The naughty boy, Juan Minero would blow out candles on the altar, for that he will pay for his sins in purgatory! Let's light a candle instead of curing the darkness!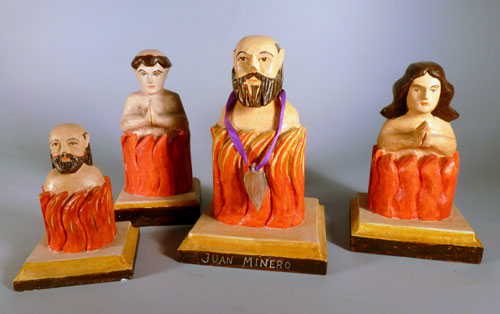 A gaggle of penitent souls by Alfredo Rodriguez..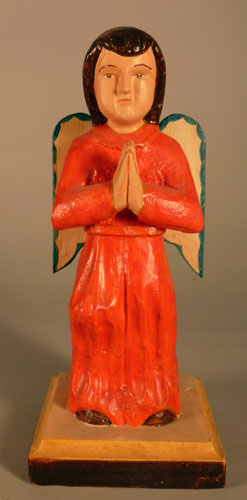 Clasp your hands together and pray says the angel by Alfredo Rodriguez.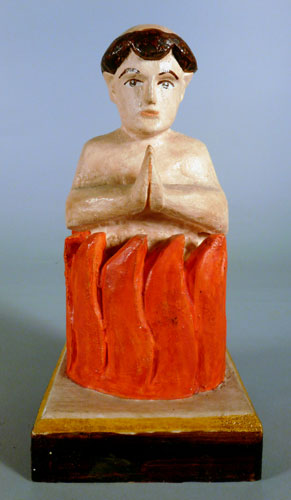 Animasola, all alone in his misery of penitance.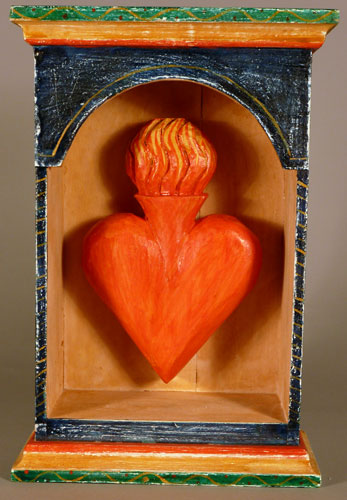 A flaming heart of love for your love that lights your fire.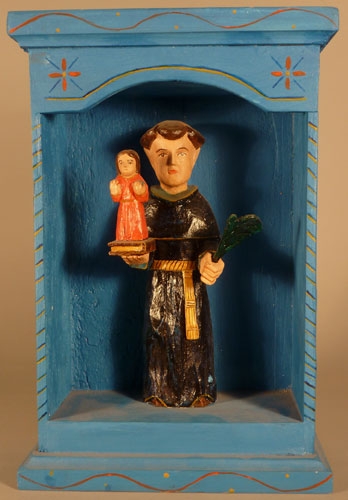 Last but not least, another wonderful San Antonio with baby Jesus and his book of beliefs.